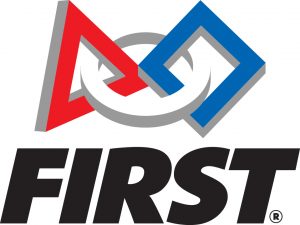 FIRST was founded in 1989 to inspire young people's interest and participation in science and technology. Based in Manchester, NH, the 501 (c) (3) not-for-profit public charity designs accessible, innovative programs that motivate young people to pursue education and career opportunities in science, technology, engineering, and math, while building self-confidence, knowledge, and life skills. Much of FIRST involves students in teams building robots to compete in competitions with other teams. Gracious professionalism is also a major pillar of FIRST, which involves players showing respect and camaraderie to each other.
Some Stats
Over 400,000 students are in FIRST, along with over 200,000 volunteers make up 44,000 teams with over 37,000 robots
FRC (FIRST Robotics Competition) has 3,100 teams, 78,000 students, and 56 regional events.
FIRST students are 3 times more likely to major in engineering
People who participate in FIRST are more than twice as likely to go into science or engineering
FIRST's Mission
FIRST's mission is to inspire young people to be science and technology leaders, by engaging them in exciting mentor-based programs that build science, engineering and technology skills, that inspire innovation, and that foster well-rounded life capabilities including self-confidence, communication, and leadership.