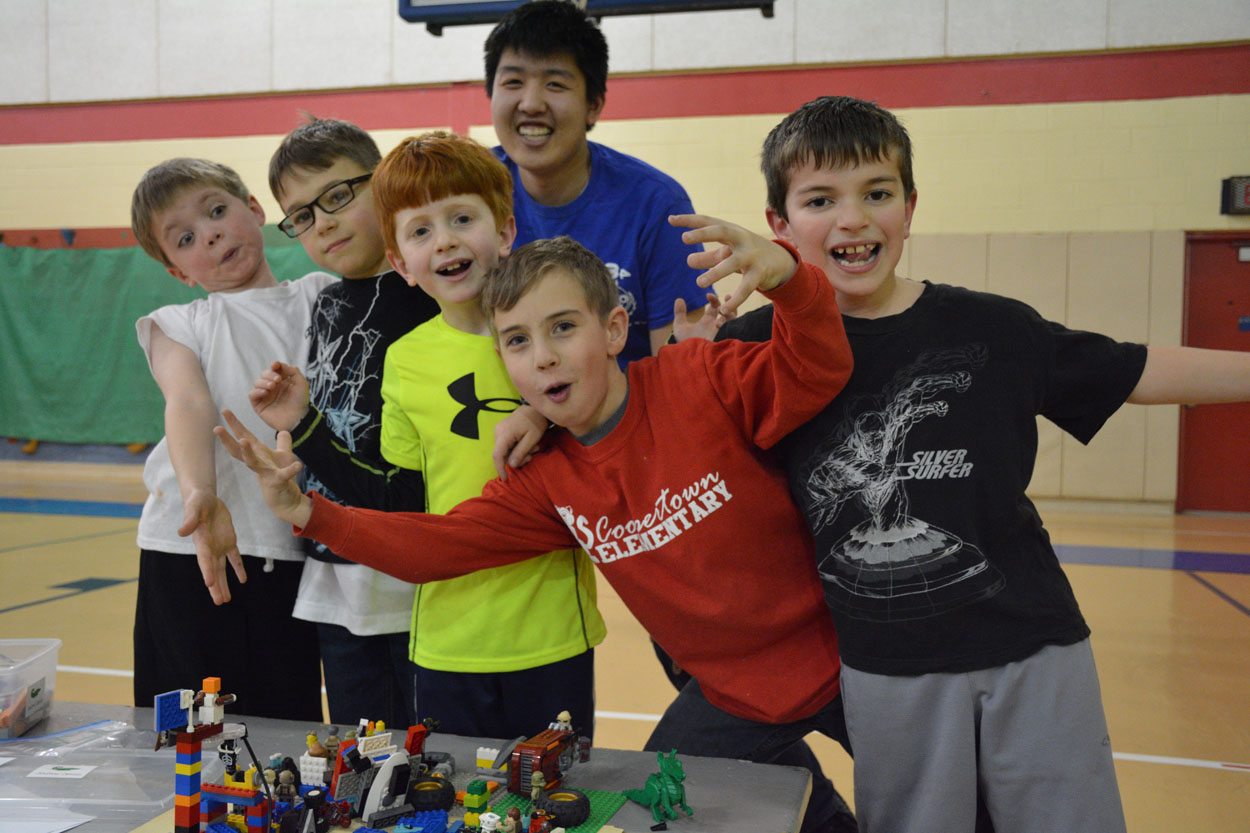 The Lego Club is an after-school activity organized and run by the team at two elementary schools in The School District of Haverford Township. The team goes to each elementary school once per month to work with up to 25 1st through 3rd graders on a short project using Legos. Previous projects include Lego cars powered by balloons and Lego towers that could withstand a simulated earthquake.
The Lego Club was started at Coopertown Elementary School in 2014 after the club decided it should expand its efforts beyond the high school. Started by a student on the team, Kylie VanLuvender, the club focused on teaching kids how to solve engineering problems by first designing a solution on paper and then executing the solution with legos. Later, in 2016, the club expanded beyond Coopertown to include Lynnewood Elementary School as well.
Three years later, Lego Club is as popular as ever and continuing its efforts to expand to more schools and reach more kids. If you have any questions about Lego Club or would like to have Lego Club come to your elementary school, feel free to contact our current Lego Club captain, Britney Lourng at Brit.lourgn@gmail.com.